TECHNICAL SPECIFICATIONS

Input Voltage: 120V
Frequency: 60Hz
Wattage: 350W
Device Dimensions: 240x250x320 mm (9.45x9.84x12.60 in)
Net Weight: 3.7 kg (8 lbs)
PACKAGE INCLUDES

Vacuum
Clipper
Clipping combs (6)
Deshedding tool
Grooming brush
Dematting tool
Cleaning brush
Cleaning nozzle
Curry comb
SHIPPING INFORMATION

To 48 United States addresses with purchases of 50$ or more. We do not offer free shipping to Canada.
RETURN POLICY

We offer a 30-day return after date of purchase!

We also proudly offer a one-year limited warranty on our product, covering any defects in materials or workmanship from the date of purchase. Should you discover any defects within this period, we will repair or replace the product free of charge. For more details, please contact our support team.
Your Personal Groomer in Hand
Made for Pets of All Sizes
Co-Developed with Professional Groomers
The GroomingPro Rx was co-developed with multiple US professional groomers to offer attachments that replicate the grooming experience, while offering user-friendly features at home.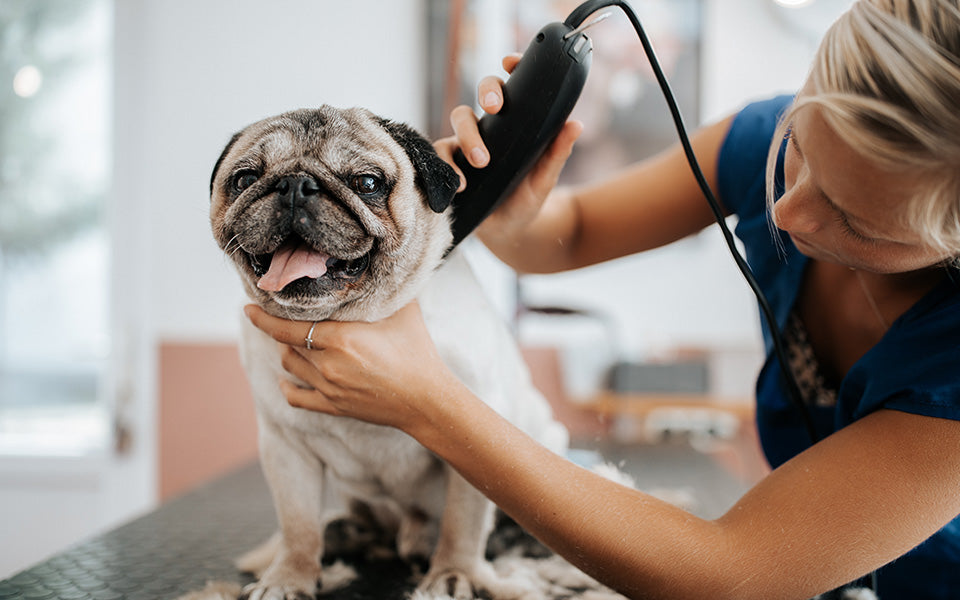 Controller Enabled Convenience
With easy mobility, this controller allows you to get to all the hard to reach places. Additionally it is equipped with buttons that allow you to increase and decrease suction when needed.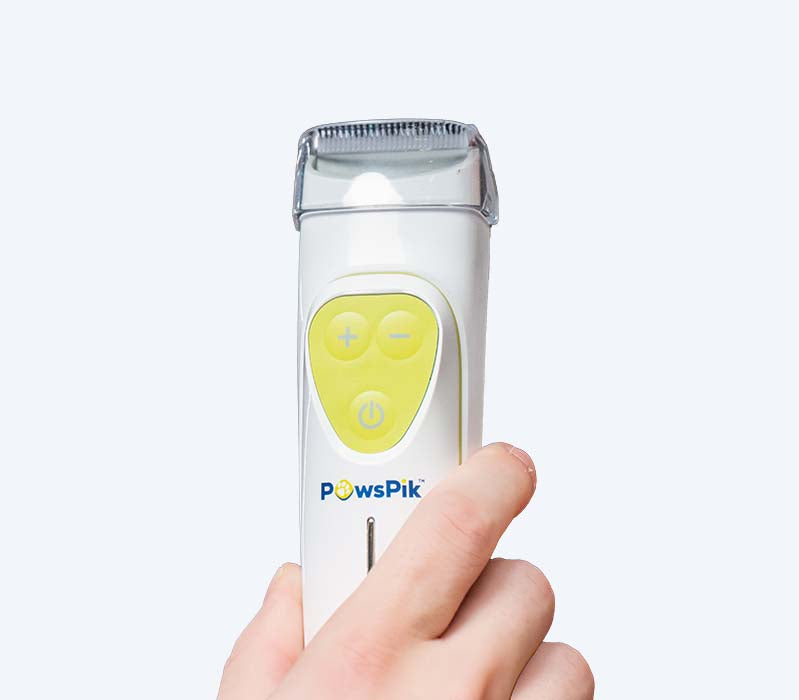 Suctions 99% of Hair
The easy to clean parts allow you to release trapped hair while the controller is in suction mode, making grooming virtually hairless. 
Accessories that Fulfill Your Grooming Needs
Designed to have every tool your pet could need during their grooming session, suitable for all hair types!
Curry Comb

Designed to massage the pets' skin while removing loose hair for shorter haired pets and giving your pet a shiner coat.

Deshedding Tool

Removes loose hair for shorter haired pets.

Dematting Tool

Removes knots and tangles in pets' fur coats.

Grooming Brush

Removes loose hair and debris on long haired pets while creating a fuller look.

Clipping Tool

An electrical device that can cut your pets' fur while simultaneously vacuuming the hair into the 2.2 L dust bin allowing for a mess-free haircut.

Cleaning Nozzle

An attachment that can be used to vacuum hard-to-reach spaces and residual debris in the surrounding area.
Quiet and Comfort
Designed to create a soothing experience for your pet, the GroomingPro Rx operates with minimal noise. 
2.2L Capacity Fits All Sizes
The 2.2L container was designed for all sizes of pups to ensure the user has plenty of space to finish their groom without having to empty their bin multiple times. 
IPX4 Water Resistant
Designed with pets in mind, the GroomingPro Rx is splash-resistant. Perfect for those post-bath shakes!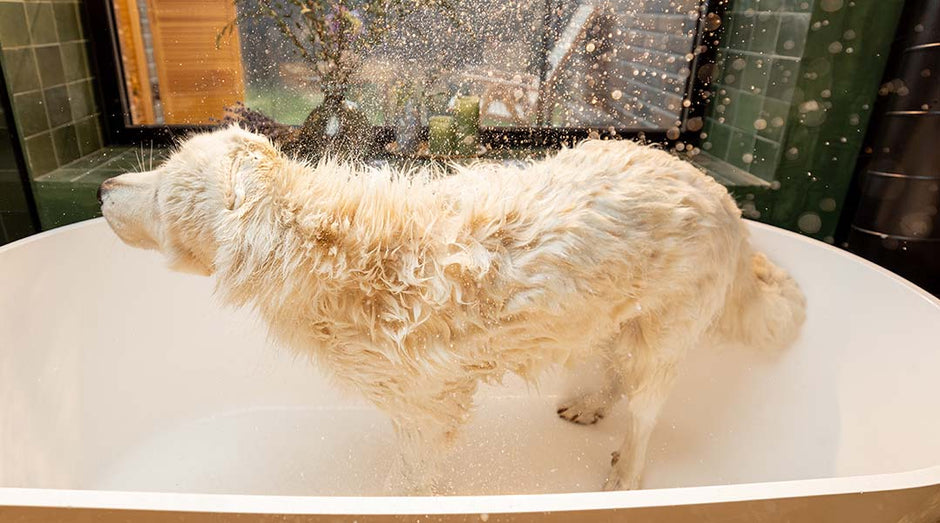 HEPA Filter
Equipped with the HEPA filter to trap particles while vacuuming that would otherwise end up in your home.